Francesco Crudo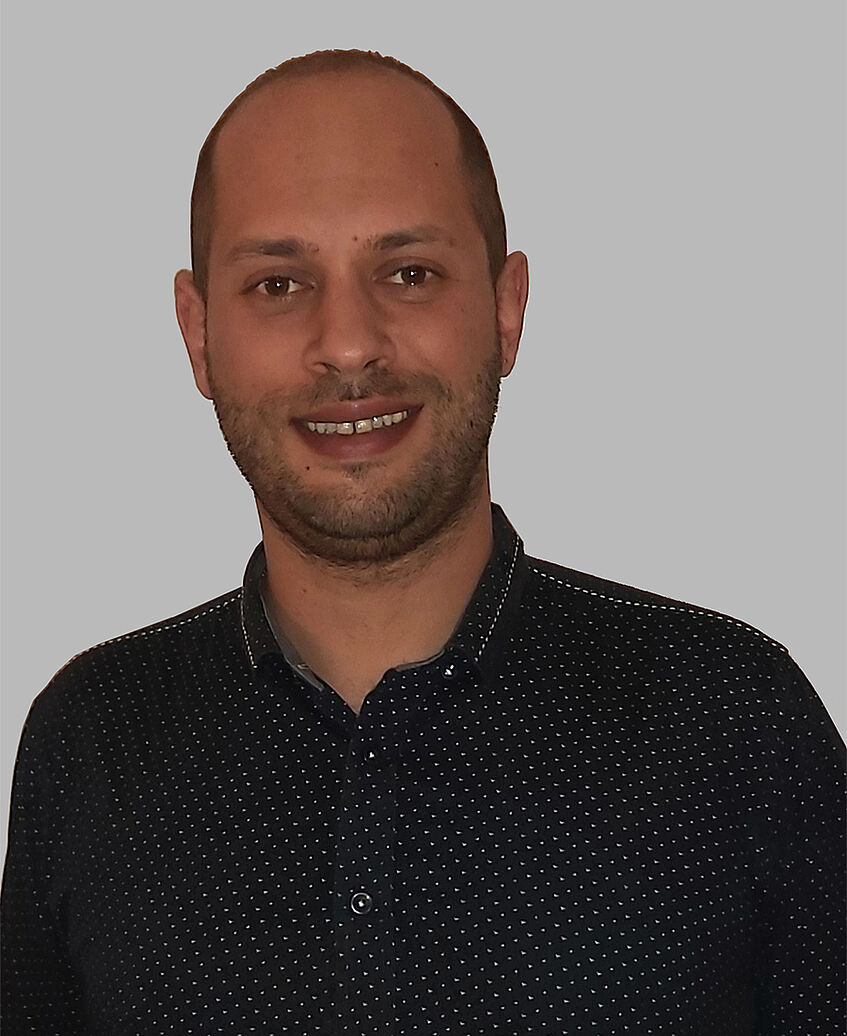 Academic Career and Education

Since 03/2021

PostDoc at the University of Vienna, Department of Food Chemistry and Toxicology. Research group: Prof. Dr. Doris Marko
08/2018-03/2020

Visiting PhD student at the University of Vienna, Department of Food Chemistry and Toxicology
11/2017-01/2021

PhD in Food Sciences, University of Parma, Italy. PhD thesis: "A toxicological evaluation of the interactions between Alternaria mycotoxins, food constituents and gut microbiota: implications for human health"
03/2017-09/2017

Postgraduate internship at the "Istituto Zooprofilattico Sperimentale della Lombardia e dell'Emilia Romagna", Department of Microbiology and nucleic acids-based technology applied to food, Brescia, Italy
09/2016

State examination to practice the profession of biologist, University of Calabria, Italy
10/2013-03/2016

Master's degree in Nutritional Science, University of Calabria, Italy. Thesis title: "Geographical characterization of Sicilian monovarietal olive oils by ICP-MS analysis of trace elements"
09/2008-10/2013

Bachelor's degree in Nutritional Science, University of Calabria, Italy
Publications
07/2023

Iriarte-Mesa C., Jobst M. Bergen J., Kiss E., Ryoo R., Kim J.-C.,

Crudo F.

, Marko D., Kleitz F., Del Favero G., Morphology-Dependent Interaction of Silica Nanoparticles with Intestinal Cells: Connecting Shape to Barrier Function, Nano Letters
11/2022

Rabaaoui A., Masiello M., Somma S.,

Crudo F.

, Dall'Asta Ch., Righetti L., Susca A., Logrieco A.F., Namsi A., Gdoura R., Werbrouck S.P.O., Moretti A., Phylogeny and mycotoxin profiles of pathogenic Alternaria and Curvularia species isolated from date palm in southern Tunisia, Frontiers in Microbiology
04/2022 Crudo F.

, Aichinger G., Dellafiora L., Kiss E., Mihajlovic J., Del Favero G., Berry D., Dall'Asta Ch., Marko D., Persistence of the antagonistic effects of a natural mixture of Alternaria mycotoxins on the estrogen-like activity of human feces after anaerobic incubation, Toxicology Letters
04/2021 Crudo F.

, Aichinger G., Mihajlovic J., Varga E., Dellafiora L., Warth B., Dall'Asta Ch., Berry D., Marko D., In vitro interactions of Alternaria mycotoxins, an emerging class of food contaminants, with the gut microbiota: a bidirectional relationship, Archives of Toxicology
10/2020

Crudo F.

, Aichinger G., Mihajlovic J., Dellafiora L., Varga E., Puntscher H., Warth B., Dall'Asta C., Berry D., Marko D., Gut microbiota and undigested food constituents modify toxin composition and suppress the genotoxicity of a naturally occurring mixture of Alternaria toxins in vitro, Archives of Toxicology
Poster Presentations
09/2022

Crudo F., Hong Chenyifan, Del Favero G., Dellafiora L., Marko D.,

The Alternaria mycotoxin alternariol suppressess the DNA damage-induced phosphorylation of the histone H2AX

, ASTOX Symposium, Vienna, Austria
11/2019

Crudo F., Aichinger G., Mihajlovic J., Dall'Asta C., Berry D., Marko D.,

The effects of fecal incubation on the genotoxic properties of a complex extract of Alternaria mycotoxin

s, 6th Theodor Escherich Symposium, Medical University of Graz, Graz, Austria
Oral Presentations
06/2023

Crudo F., Hong C., Partsch V., Del Favero G., Dellafiora L., Marko D.:

"New challenges in genotoxicity testing: the case of the Alternaria mycotoxins alternariol and altertoxin II"

, Talk at the 44. Mycotoxin Workshop, Celle, Germany
05/2022

Crudo F., Aichinger G., Varga E., Dellafiora L., Warth B., Berry D., Dall´Astra C., Marko D.,

The bidirectional relationship between Alternaria mycotoxins and the gut microbiota

, World Mycotoxin Forum, Parma, Italy
04/2022

Crudo F.,

Human gut bacterial strains and Alternaria mycotoxins: effects of interactions on mycotoxin bioavailability and bacterial growth

, "Österreichische Lebensmittelchemikertage", Online
05/2021

Crudo F., Aichinger G., Mihajlovic J., Varga E., Dellafiora L., Warth B. Dall´Asta Ch., Berry D., Marko D.,

In vitro interactions of Alternaria mycotoxins with the gut microbiota: a birectional relationship

, 42. Mycotoxin Workshop, Online
Awards
2022 Second Poster Prize

: "

The Alternaria mycotoxin alternariol suppresses the DNA damage-induced phosphorylation of the histone H2AX",

ASTOX Symposium, Sept. 15-16, 2022, BOKU, Vienna Austria